Foodservice Disposables
Whether you manage a local family-owned restaurant, fast food/quick service restaurant, cafeteria, catering business, grocery store, nightclub, or pub/tavern, SEPG is an experienced, trusted partner to food service owners and professionals throughout many industries. Our goal is to deliver the highest-quality products at the lowest total cost to ensure you stay focused on your customers and providing superior service.
What We Can Offer
We have helped customers of all sizes and across many market segments find ways to lower overall operating costs. Here are some of the ways we can help your business:

Customer-centric Takeout Programs

Reduce Take-out Costs

Improve Portion Control and Lower Food Costs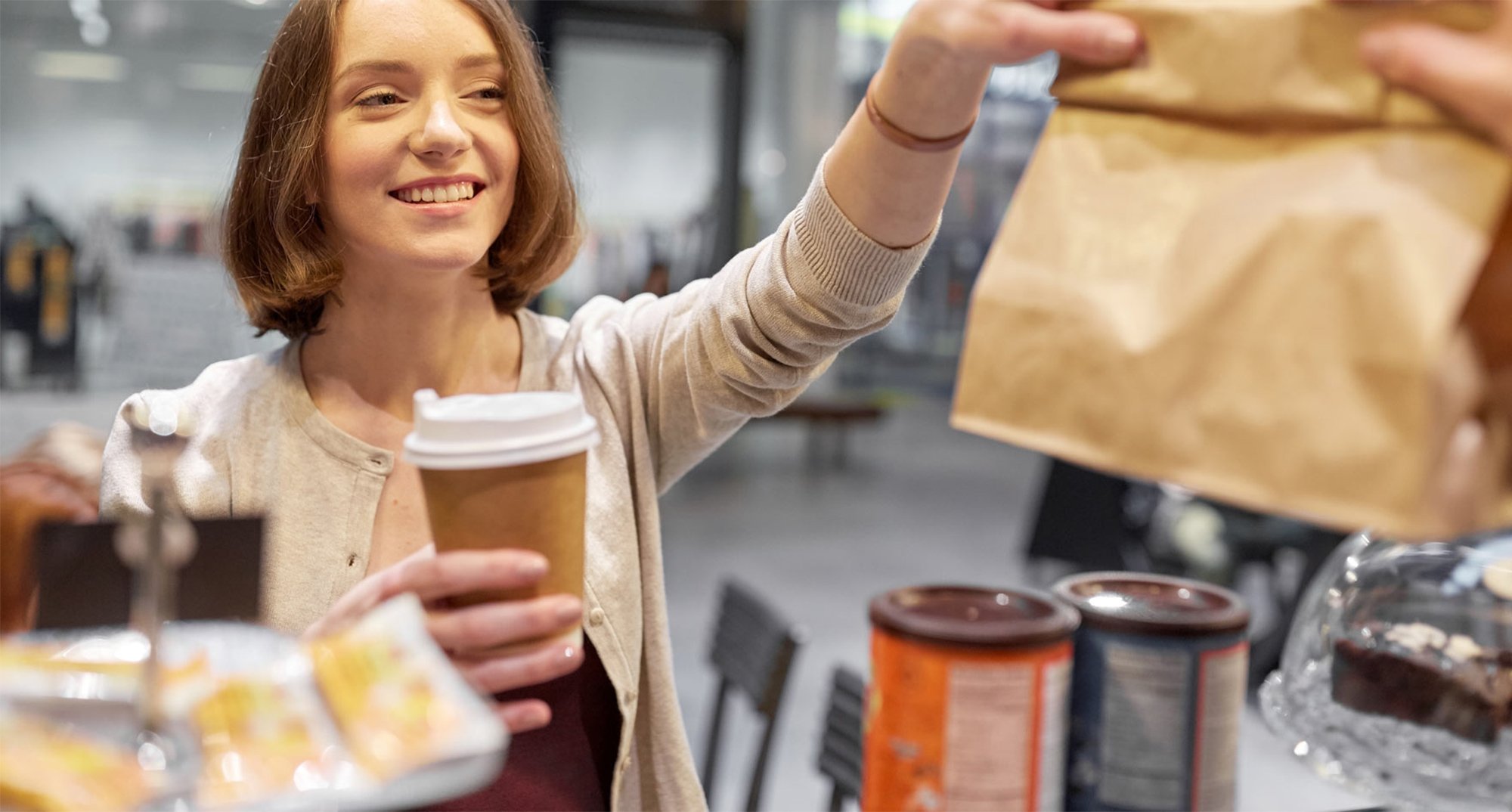 Our solutions focus on offering the lowest total cost, just-in-time/next day delivery, and inventory management. Other areas where we can help you include:
Adherence with EPA, OSHA, and USDA regulations
Food safety best practices and procedures
Meeting other health, fire, safety, and sanitation requirements
Portion control
Special or unique merchandise packaging
And more!
BAGS
bag ties
bakery
beverage
chips
coffee
cookie
deli
drawstring
paper
plastic
poly
portion
sandwich
sealed
silverware
zipper
BAKERY & DELI
accessories
bakery cups
boxes & pads
food film
foils
measuring cups
molds & trays
paper rolls
pan & tray liners
sheets
shelf liners
tissues
CATERING SUPPLIES
disposable tableware
catering trays
condiments
candles & fuels
food picks
placemats
sign holders
tablecloths
toothpicks
FOOD SERVICE & TAKE OUT
bags
coasters
condiment packs
containers & boxes
cups, lids, & straws
cutlery
food trays & lids
napkins
plates, bowls, & lids
secure / tamper-evident bags and seals
souffle cups & lids
FOOD SAFETY/PPE
aprons
gloves
hair nets
hats
masks
GENERAL SUPPLIES
coin tubes
copy paper
grocery bags
guest checks
labels
trash cans & liners
RETAIL SPECIALTIES
custom packaging
gift boxes
paper & poly bags
TISSUES & TOWELS
facial tissue
paper towels & dispensers
toilet tissue & dispensers
wipers
Contact your SEPG Sales Representative or call toll-free at
(

800) 858-7230