Federal Government Contract Supplies
As a GSA Contract Holder that is TAA compliant, SEPG delivers products to government agencies and personnel who serve and protect, whether at home or abroad. With more than 25,000 stocked products primarily made in the USA, we have what you need and can deliver anywhere and anytime you need it.
In addition, we work with over 500 vendor partners and have the capability to ship domestically and internationally. We are continually expanding our delivery capabilities to support more government customers around the world.
GSA Schedule Benefits
Our partnership with the General Services Administration and our GSA schedule allows us to offer qualifying government customers:
Over 700 products on GSA schedule across janitorial supplies, foodservice disposables, and packaging equipment and materials
Products available from national brands and industry-leading vendors
Pre-negotiated competitive prices to achieve procurement goals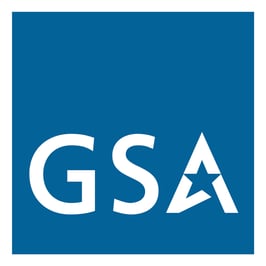 GSA Contract Number
GS-07F-009BA
Ecolab GSA Contract Number
47QSWA20D003Y
State Vendor Numbers
FL: 59-1381594-014
GA: 0000012360
NC: 330963
SC: 7000025969
VA: VS0000045601
Cage Code
1CND0
DUNS Number
049123987
FEIN
57-0518512
NAICS Categories
312112, 322211, 322220, 325611, 325612, 325998, 326111, 326112, 326140, 326199, 326299, 327110, 332215, 333241, 333318, 333924, 339113, 339994, 423440, 423830, 423840, 423850, 423930 ,423990, 424110, 424130, 424610, 424690, 424990, 453210, 561710, 622110, 811310
Key Customers
Army Airforce Exchange System

Defense Commissary Agency

Defense Logistics Agency

Department of Army

Department of Education

Department of Navy

Department of Veteran Affairs

Industries for the Blind

Navy Exchange Service Command

United States Air Force

United States Coast Guard
Distribution
110 U.S. Military Installations

42 European Military Installations

Puerto Rico

Guantanamo Bay, Cuba

Japan

Guam

South Korea
Benefits
Authorized AbilityOne Distributor

Registered in SAMS

Access to over 500 suppliers

GSA MAS Contract Holder with CDC's & warehouses throughout the United States

GSA MAS MIL-STD-129 labeling capabilities

AAFES source list

Exceptional ratings in PPIRS/CPARS
Facility Supplies Options

Training

Administration Facilities

Barracks & Lodging
Post Exchange

Dining Facilities &
Food Service

Healthcare & VA Hospitals

Maintenance

Morale, Welfare, &
Rec Centers
Contact your SEPG Sales Representative or call toll-free at
(

800) 858-7230