Leading Customers in the Right Direction.

Leading Careers into a Bright Future.
Since 1969, SEPG has been keeping relationships at the forefront of our success, starting with our team. We are passionate about helping customers solve problems and improve their business operations, and we're looking for people to join our team to help continue these efforts.
Leading our customers in the right direction is a mission we all play a critical role in supporting. Whatever your interests and professional goals, a career that is both empowering and gratifying is possible here! Ready to embark on a meaningful career journey and be part of the growing SEPG family? Join our team!
More than just a talented group of professionals - we are a

family.
SEPG is committed to diversity, equity, and inclusion, and we are proud of our culture and people. We foster an environment that embraces the unique perspectives of each of our employees, encouraging collaboration and teamwork company-wide, so expect to make lifelong friendships with colleagues hundreds of miles away from you.
With almost 500 team members and an above-average tenure of 11 years, it's clear that our team enjoys working at a company where they feel valued. Don't just take our word for it; hear it from a few members of our team below.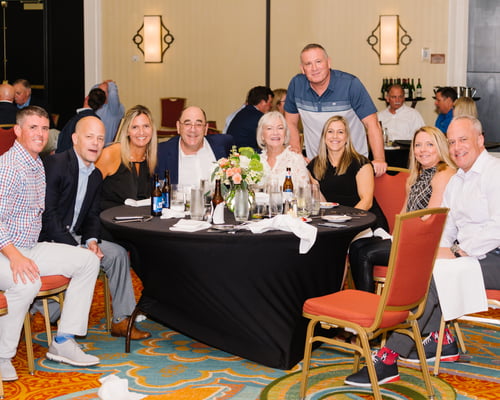 "I look forward to coming to work every day. I'd say we're kind of like a family's dynamics, you know? Some days it's tough, and some days it's wonderful, but we all have the same goal."
"We perform small miracles every day. We have to understand what's in front of us to make the best decision based on what we have to deal with on that particular day."
"We put the needs of others first."

Choose from five plan options provided through Cigna.
A comprehensive vision program is provided through our premier carrier.
Our competitive dental program offers two options to choose from through our premier carrier.
Our retirement savings program is administered through John Hancock and includes an employer match plus ongoing opportunities for personal financial and retirement planning.
Receive 24/7/365 on-demand access to board-certified doctors by phone or online video conference.
Flexible Spending for Medical, Dependent, and Commuter Needs
Take advantage of our tax-saving program for healthcare, dependent daycare, and commuting expenses.
Take advantage of a tax-free* savings account that works with a qualified health plan to help you pay your plan deductible and qualified out-of-pocket healthcare expenses.
Employee Referral Program
Earn up to $2,000 for referring others to the SEPG family.
Short-term and Long-term Disability
We provide short-term disability insurance plus access to employee-funded long-term disability insurance.
Our company-provided life insurance includes options for self, spouse, and children. Additional life insurance is available at competitive rates through our carrier.
SEPG employees have access to a variety of long-term care options that can cover care when recovery is unlikely.