About Southeastern Paper Group
Since 1969, Southeastern Paper Group has been a trusted partner of businesses, communities, and professionals across the region, specializing in distributing facility supplies, foodservice disposables, and industrial packaging solutions. With 115 sales reps and over 1M+ square feet of warehouse floor space spanning the Southeast, our goal from the beginning was simple – to make your experience as easy, efficient, and seamless as possible.
Our dedicated team of specialists help you identify ways to help you enhance productivity, increase efficiency, and reduce on-hand inventory while lowering your overall operating costs. We are proud to offer value-added services such as a dedicated customer support team, just-in-time/next-day delivery, no-cost facility assessments, inventory management capabilities, and many more to provide an exceptional customer experience.
SEPG is part of Envoy Solutions, a specialized distributor and solution provider in facility care, foodservice, packaging, and marketing execution.
Whether you need to enclose, protect, or store products for distribution, end-use, or sale, a dedicated team of sales and packaging specialists take a consultative approach to evaluate your business processes while sharing insight that will ensure your package integrity and, ultimately, customer satisfaction. Here's a glimpse of what we can do for your bottom line:
Avoid damaged/pilfered/return product

Eliminate bulk inventory purchasing

Reduce insurance claims

And more!
We've been around long enough to know that a superior customer service experience is your number one priority. Whether you manage a local family-owned restaurant, a catering business, a nightclub, or anything in-between, SEPG has the expertise and the solutions for you at the lowest total cost. Here's some of what we specialize in:
Adherence with EPA, OSHA, and USDA Regulations
Food Safety Best Practices
Meeting and exceeding health, fire, safety, and sanitation standards.
And more!
Our facility supplies customers' top priority has always been to ensure the health of your staff, occupants, and visitors. From single-story office buildings to skyscrapers and cafeterias to hotels — we've been there. A dedicated team of sales and facility specialists will work with you to evaluate your procedures and ensure the safety of your bottom line through proper machinery, processes, and products. Here are some of our focuses:
Cleaning and housekeeping best practices
Floor care
Total restroom solutions
And more!
Our Culture & How We Conduct Business
Integrity
Do the right thing and conduct every engagement with honor, humility, and best intentions.
Customer Experience
Strive to make every customer engagement easy, enjoyable, and efficient.
Employee Success
Everyone is invested in your success, so partner with your resources.
Continuous Improvement
Seek new ways to better serve our customers, company, and employees.
Professionalism
Exude good judgement, professional presence, and polite behavior.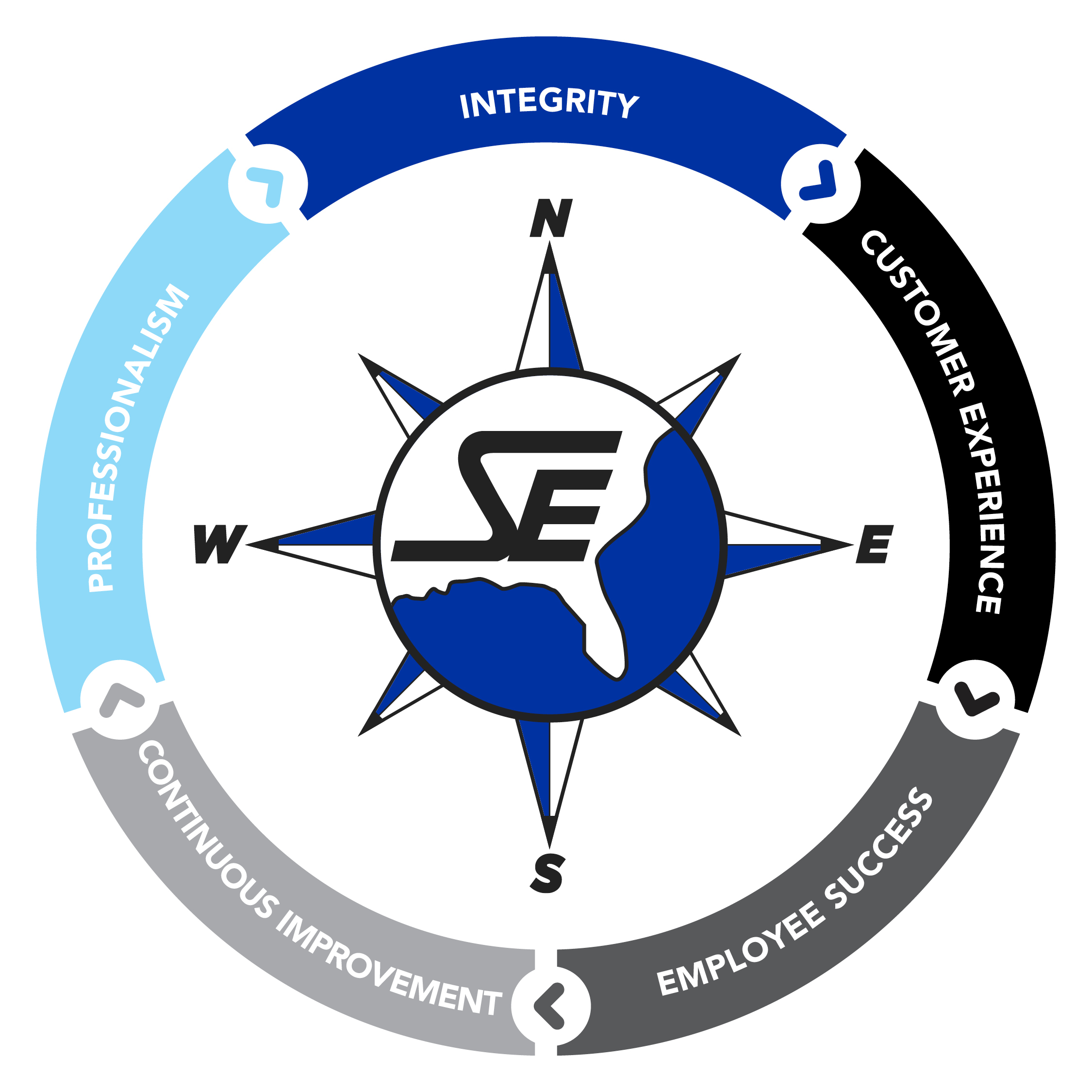 Contact your SEPG Sales Representative or call toll-free at (

800) 858-7230